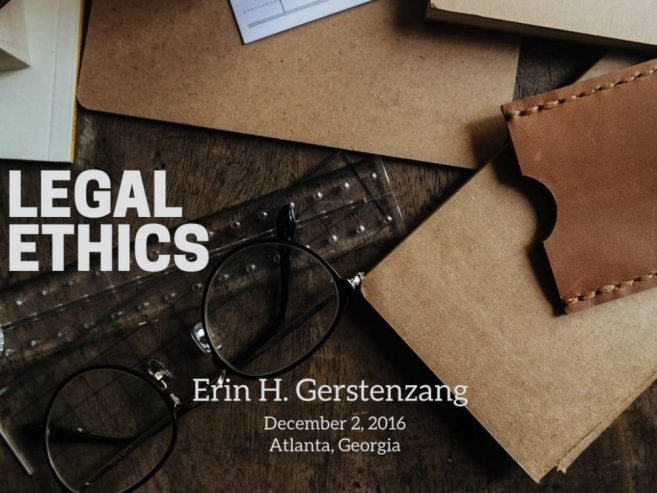 I was honored to be invited back for the 9th year to speak at ICLE's annual Defense of Drinking Drivers program on December 2, 2016. We had a lively and engaging group and got to laugh a good bit!
Below are excerpted slides from the talk.
New York has also championed this issue with very detailed decisions discussing the ethical implications of how and when lawyers use social media. While lawyers need to be careful when using social media, it is clear that in New York, "a lawyer cannot be competent absent a working knowledge of the benefits and risks associated with the use of social media." New York Bar Section Releases Social Media Guidelines for Lawyers, June 9, 2015.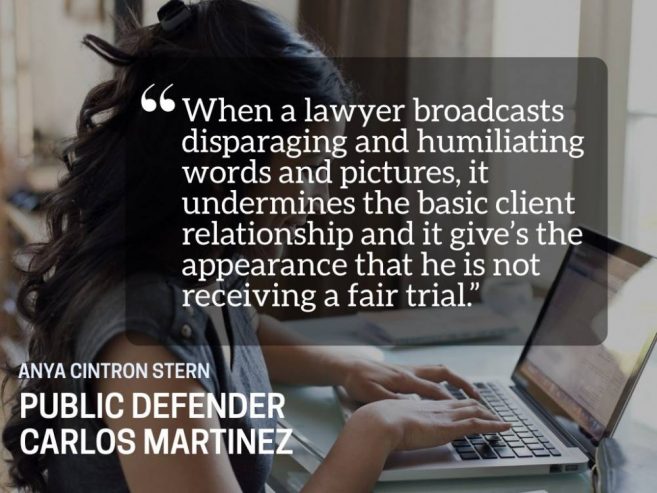 Anya Cintron Stern was a public defender who was fired when she posted a photo of the leopard print underwear that her client's family brought for him to wear during his trial for murder to her private Facebook account. She included the comment "proper attire for trial?" Although she did not disclose her client's name, the presiding judge quickly discovered the post and declared an immediate mistrial.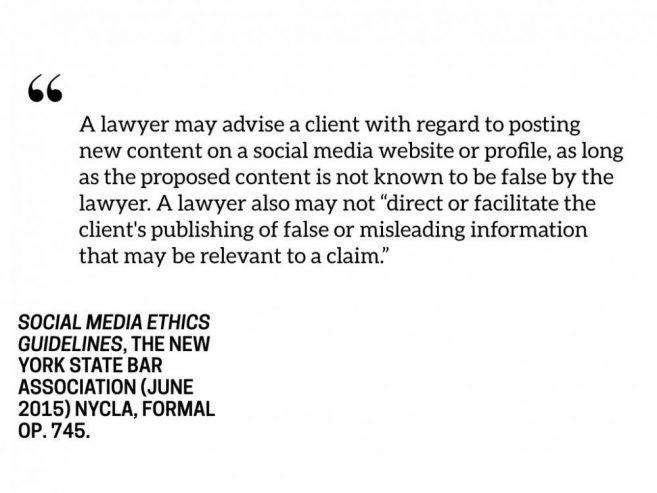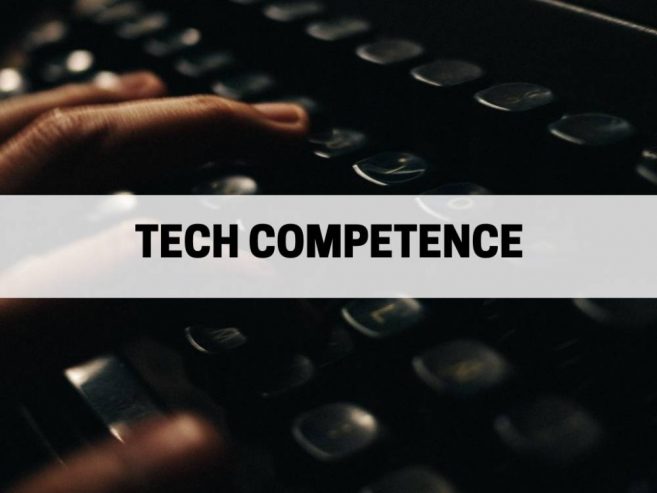 We have a problem in the legal community. Lawyers are afraid of technology.
Instead of adapting to the new tools being developed all around us, lawyers end up acting like characters in Mad Men — absent-mindedly delegating technology matters to the secretary on our way to do the "real," "important" work. This may remind us fondly of the law practices of our forefathers, who would dictate briefs and memos into a Dictaphone, only to find their thoughts typed on crisp-white stationery the next morning, but it's no way to work in the modern world.
But there's nothing quaint about avoiding technology. It's dangerous. Every year, hundreds of bar complaints come rolling in because lawyers fail to organize their files, to communicate with their clients, or to properly maintain their finances. Lawyers are losing their livelihoods because they're losing important client files in cluttered offices, blowing deadlines, and failing to earmark which funds go where.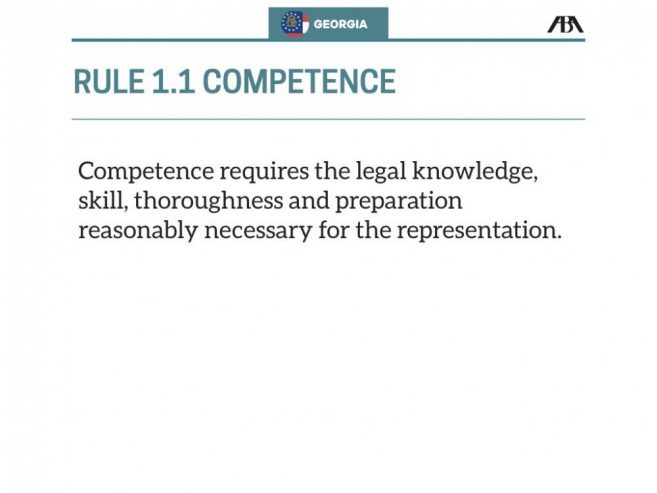 Law school doesn't teach us these things. Studies show that even "technology-savvy" millennials struggle to perform basic tasks such as inserting hyperlinks, fixing footers and formatting fonts. It's not age that is keeping us from learning this stuff. It's complacency. And multiple states are going on the record to say that what we're doing isn't good enough.
And it's not just because people can't handle basic technological tasks. To the extent that lawyers are using technology, they're screwing it up, sharing client confidences on Facebook like they're three drinks deep at a law firm mixer.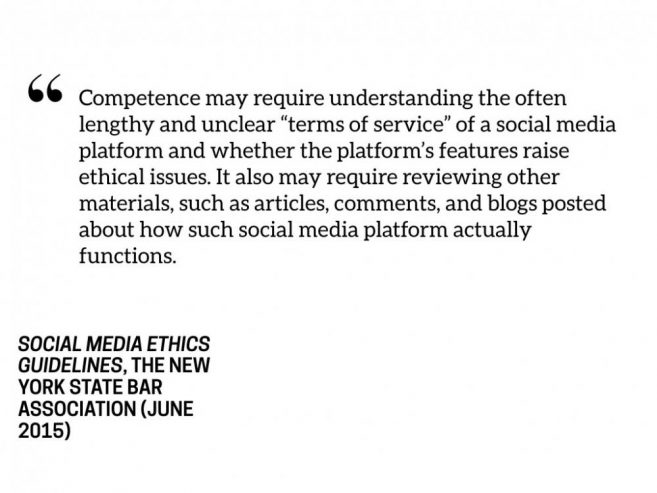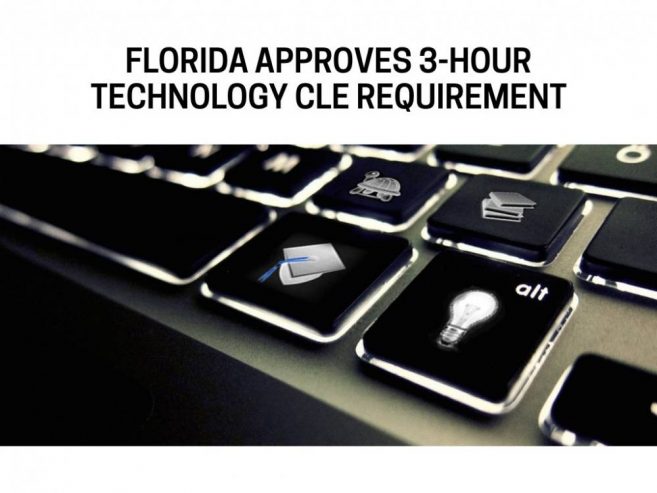 This is why the Florida Supreme Court recently approved three new mandatory technology credits for attorneys to satisfy their yearly continuing legal education (CLE) requirement. Florida's added this language to their Rule 4-1.1.
Other states have taken a vaguer tack. Arizona was relatively ahead of the other states when, in 2009, it declared: "as a matter of legal competence under Rule 1.1, a lawyer must have competence in the skills reasonably necessary for representation, which includes technology." State Bar of Arizona Ethics Opinion 09-04, December, 2009. Three years later, in 2012 the ABA added similar language to Comment 6 of Rule 1.1.
California chastises its attorneys that "even if e-discovery is relatively new, the duty of competence is not, and in today's technological world, every case has the potential to involve e-discovery." California Committee on Professional Responsibility and Conduct Formal Opinion 2015-193.
Finally, New Hampshire highlighted concerns regarding data security when it proclaimed that "minimal competence requires a lawyer to perform the techniques of practice with skill and required techniques include the way client information and attorney work is electronically stored." New Hampshire Ethics Committee Advisory Opinion #2012-13/4.