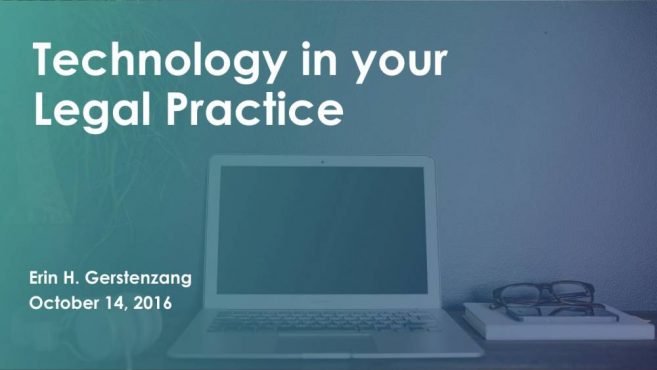 I was thrilled to present at the 6th annual Public Defender DUI Trial Strategies conference on October 14, 2016. This year, for the first time, we started talking about the fundamentals of technology – in particular, we addressed some of the more basic technologies that attorneys should be aware of if they are not already using them.
Technology is scary. Let's start with the basic premise that none of us, myself included, naturally embrace change. Especially when we are talking about changing the technology that we use every day. On an intellectual level, it is easy to understand that technology has many benefits. However, our emotional response to change prevents us from readily welcoming new technologies into our lives.
The world of technology, however, is unencumbered by emotion and is charging forward. If we insist on standing still, it will leave us adrift in a world of cumbersome tasks, and useless redundancies in our practices and lives. 
The good news is that learning new technologies is far easier than it has ever been. We no longer have to take special classes or understand computer programming to benefit from these new technologies. Youtube can teach us almost anything we need to know about a new technology and usually, one can become proficient by watching a 10-minute video on Youtube. In other words, tedious user manuals are a thing of the past.
There has always been a premium placed on organization and memorization within the legal profession. These two skills are invaluable in a world dominated by the rules of evidence, statutes and case law. Having ready access to valuable information is critical. Luckily, there are many applications out there that assist with just that. And many of them are free.
1. EVERNOTE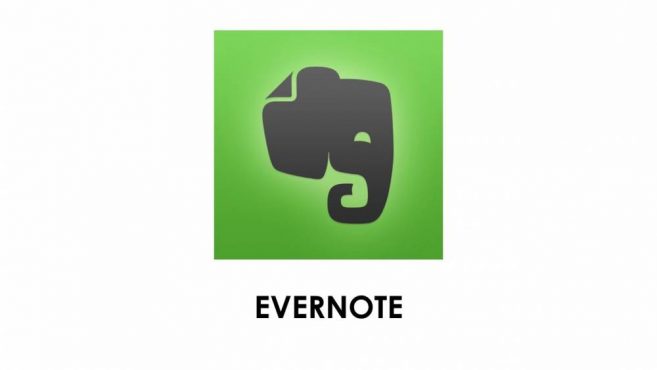 Evernote is an incredibly popular application that should be immediately adopted by every practicing lawyer. It is a (seemingly) magical notebook that can hold Word documents, PDFs, photos, screen shots, and much more. And it doesn't just store these items. Evernote allows the user to organize these documents in an intuitive way that can be readily understood and immediately adopted. 
Each individual notebook contains as many notes as you care to create. The key to Evernote is creating the right type and number of categories of notebooks for your life. You might be tempted to create so many categories that all of your information becomes too disparate. On the other hand, if you create too few, you have the opposite problem. Luckily the right balance is not difficult to strike.
You can create as many notes as you want, and they are readily searchable using the search box in the top right-hand corner.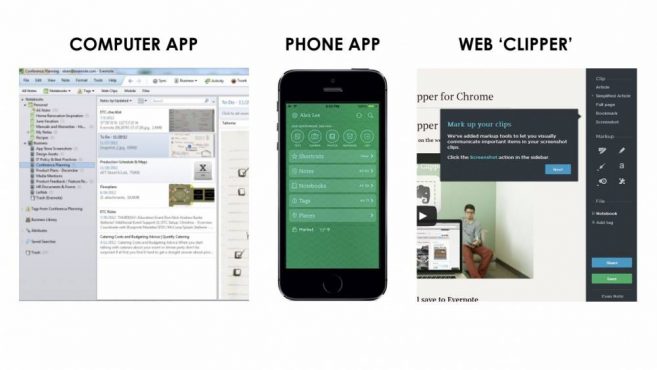 You can use Evernote on your laptop, smartphone, and access it from your browser (with the premium upgrade at $35 per year). Visit Youtube one of many introductory videos on Evernote. Here is one to get you started.
2. GOOGLE SCHOLAR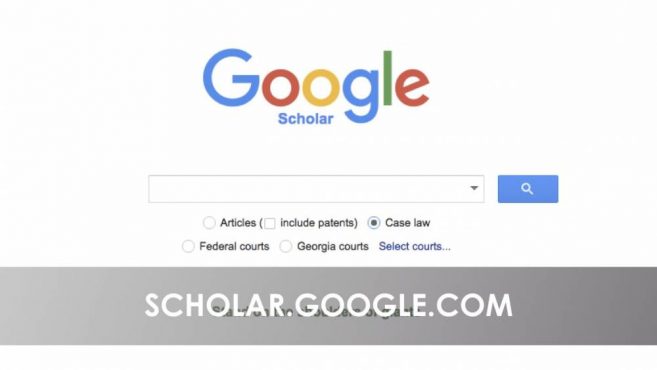 As a general rule, researching case law is best done from the comfort of your office using WestLaw or LexisNexis. However, there are alternatives which can be better depending on where you are and what you are looking for. In particular, www.scholar.google.com is an excellent and free alternative. One good use of Google Scholar is when you are on the go. The friction involved in signing on to Westlaw and then entering the information can be too time consuming if you are on a mobile device or you are in court and need to find something quickly. Whenever that happens, Google Scholar comes in very handy.
For a quick tutorial on Google Scholar click here.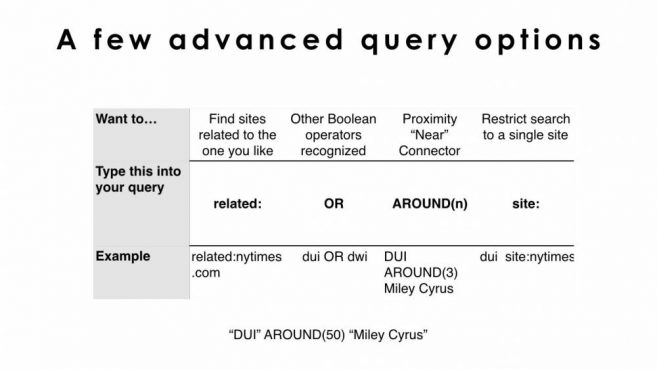 We are often searching for more than just case law. And as fantastic as Google is at finding information, sometimes it can be frustrating when the results are too broad, and it can be time-consuming to sift through the results. Luckily, Google as built in some hidden tools that you can use to narrow your search results.
3. TECHNOLOGY IN THE COURTROOM – THE GEAR BAG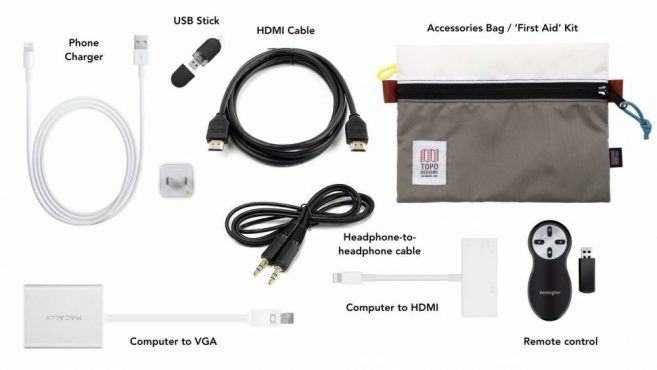 Historically, using visual aides in the courtroom has been awkward, cumbersome and better left to the civil attorneys. These days, however, in most courtrooms it is relatively easy to incorporate a visual element to your courtroom presentation. If you routinely carry a "gear bag" you will find that it is much simpler to prepare and present visual presentations to augment your argument. 
4. 1PASSWORD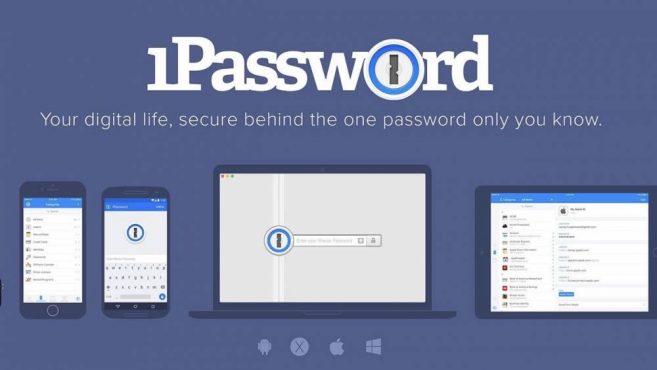 Data security is a scary and looming issue for attorneys. We are obligated to protect our clients' confidential information. Much of that information is digitally stored, whether it be by email or in the cloud. The only security measure preventing unintended disclosure of that information is typically a password that the user has chosen. Unfortunately, many of us are recycling the same password to protect confidential information. This is because we fear being locked out if we forget our password, or worry about the nuisance of having to reset a password.
While it may be more convenient to use easy-to-remember or recycled passwords, they will not provide adequate protection.  A good rule of thumb to determine whether you are taking reasonable steps to protect your clients' information is to ask yourself if you have memorized your password(s). If the answer to that question is "yes" then you are not taking reasonable steps to protect your data. 
Fortunately, there are programs available that will store your passwords in a safe and secure place. For example, 1Password is an app that will store all of your passwords and other confidential information in one place. And to access all of your passwords and login information for every website, you only need to remember one password. Hence the title "1Password."
While no app is fully "hack-proof" – 1Password appears to be safe and generally speaking, provides much more security than using your same, memorable password for all of your login accounts. Click here to read more on 1Password's security features.
5. CLIO
Moving your client files to the cloud is not as scary as it sounds. It can be one of the most empowering steps you take towards a cleaner, more efficient and better law practice. There are many options out there. One good option worth looking into is Clio.
Clio allows you to access your files from any place where there is internet access. For a busy practitioner on the go, having immediate access to your client files is invaluable. Clio will also help you with the transition from your old software to Clio – moving your old files into the cloud so that you can access those as well.
Other programs to consider are PracticePanther and RocketMatter.