Erin H. Gerstenzang
Top-rated Atlanta criminal defense attorney.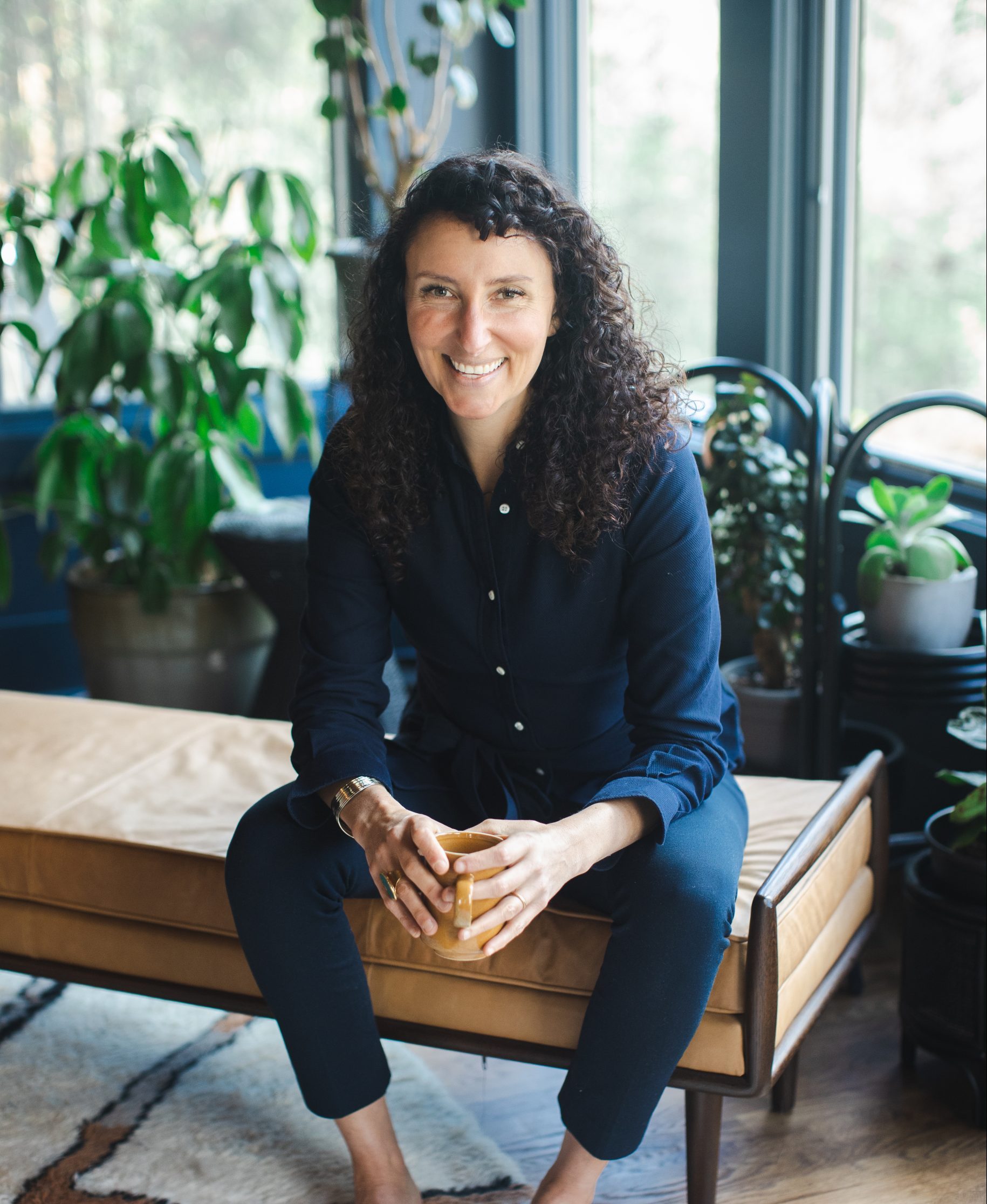 Even before starting law school, I knew that I wanted to practice criminal defense law. Growing up with two criminal defense attorneys in upstate New York, I learned from an early age the importance of helping others, particularly those who are most vulnerable to abuse.
I saw my parents successfully defend people whose lives were at risk and now strive to do the same for my clients. I believe that by vigorously defending my clients, I also contribute to maintaining and preserving the integrity of the criminal justice system. After graduating from law school, I joined a well-known criminal defense firm in Atlanta where I gained extensive trial experience and received training from local and national experts in DUI and criminal defense. After almost a decade of mentorship, I opened my own modern practice that utilizes advanced technologies to better serve my clients.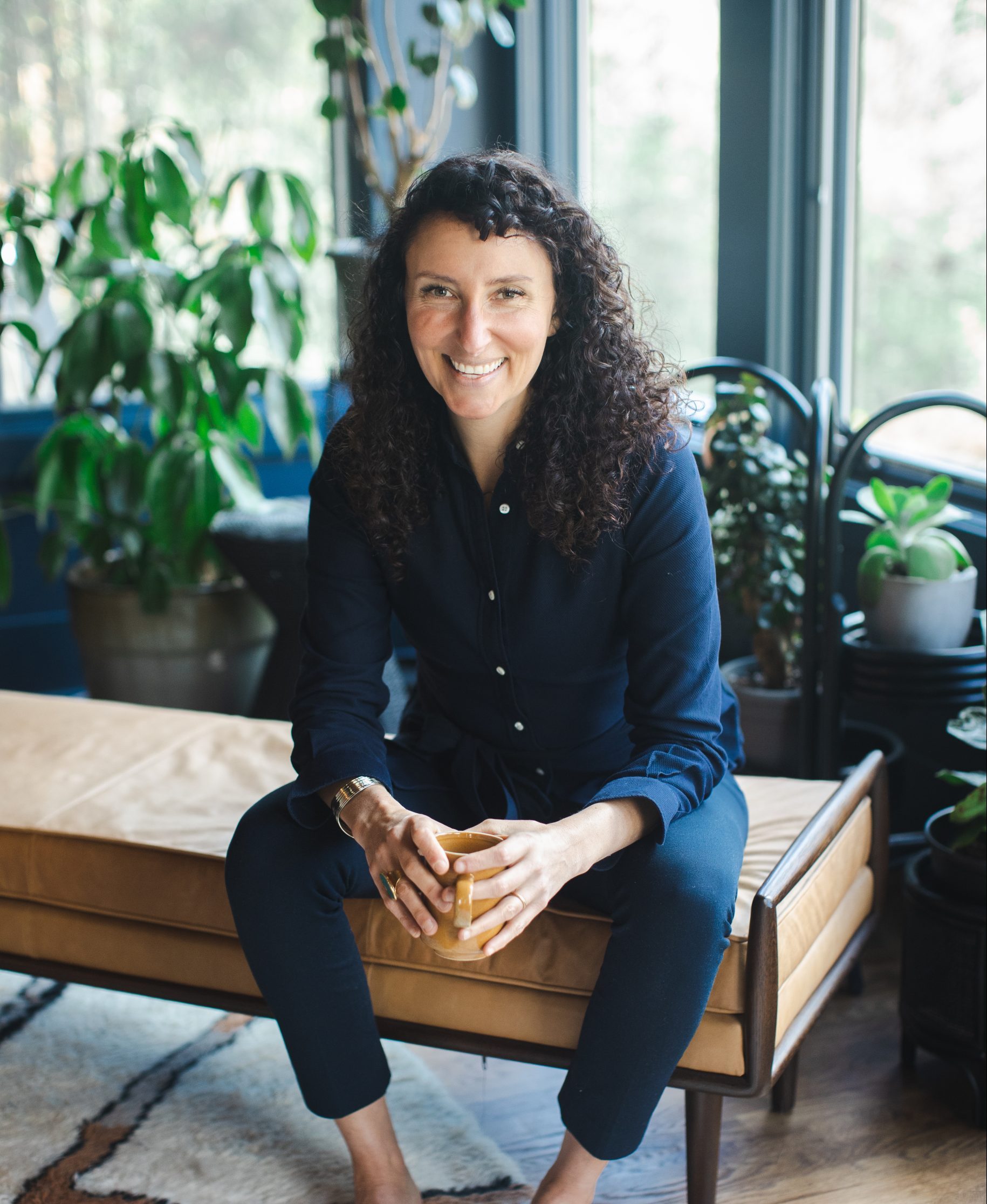 Schedule a consultation.
Contact Erin
"*" indicates required fields
My law practice is located in Ponce City Market in Atlanta, Georgia, and I provide concierge-level service to clients facing drug and alcohol-related offenses, including cases involving traffic, misdemeanor and felony charges.
I am always exploring new opportunities to deliver better client service. I use digital tools and systems to make the process of hiring, and working with me easy and enjoyable, even under the most stressful circumstances.
Early on in my career as a trial attorney, I discovered a passion for helping other professionals improve their craft, and I built a national reputation as a sought-after speaker on a variety of topics, including DUI defense, trial techniques, legal ethics, and innovation in legal tech. Combining both my trial skills and talent for speaking, I excel at reducing the complicated and difficult down to the simple and actionable.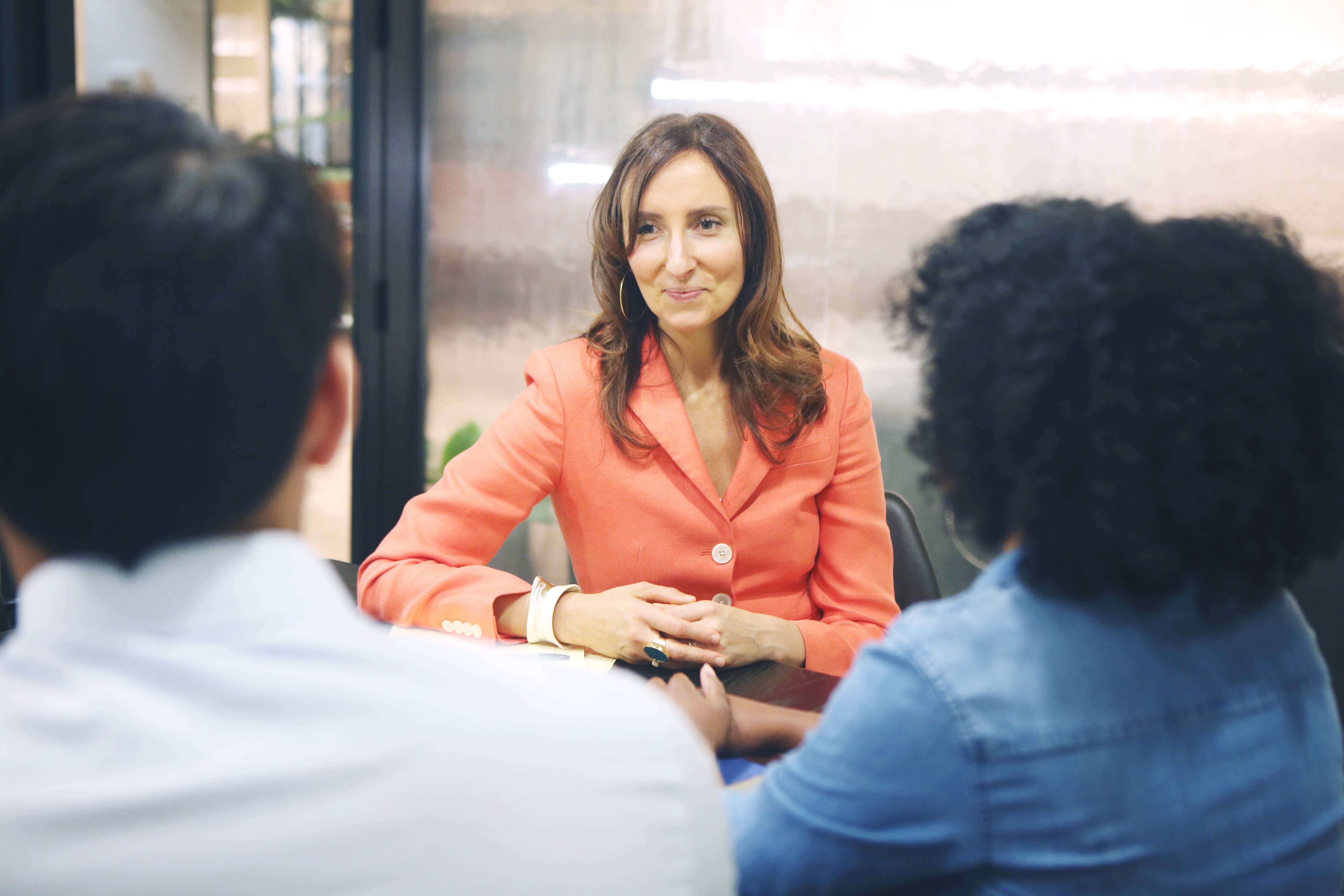 Accolades
SuperLawyers (2013, 2014, 2015, 2016, 2017, 2018, 2019, 2020, 2021, 2022, 2023)

Top 50 Women Georgia Super Lawyers List (2019, 2020, 2021, 2022, 2023)

Georgia Association for Criminal Defense Attorney's President's Award (2020, 2022)

Faculty member at the National College for DUI Defense

Attorney AVVO Rating of 10.0 (Superb)

Georgia Association for Women Lawyers Visionary Award (2019)

American Bar Association's Women in Legal Tech Honoree (2019)

Top 100 Georgia Super Lawyers List (2019, 2020, 2021, 2022)

Fastcase 50 Honoree (2018)

The Best of 2015: NACDL Top Ten Rated Speaker

Dean's Award Recipient from the National College for DUI Defense (2013)
Associations and Bar Admissions
Erin is admitted to the State Bar of Georgia, as well as the New York State Bar.
She was recognized by the ABA's Legal Technology Resource Center as one of the honorees of the Women in Legal Tech 2019 and was named as one of the Fastcase 50 in 2018. She was on the ABA TECHSHOW Planning Board and she co-founded Atlantalegaltech.com. She has served on the board of the Georgia Association for Women Lawyers Foundation, and she was a recipient of their GAWL Visionary Award in 2019.
In addition to being on the Faculty of the National College for DUI Defense (NCDD), she chaired the Georgia Public Defender Council's DUI Trial Strategies Annual Program for 7 years running.
She serves on the State Bar of Georgia's Disciplinary Rules and Procedures Committee and in 2020 was recognized by Law.com's Daily Report as one of the Best Mentors in Georgia.
In her free time, she also has chaired the Judicial Recommendation Committee of the Georgia Association of Criminal Defense Attorneys, is on their long-range planning committee, is on their executive board and was the recipient of the President's Award in January 2020.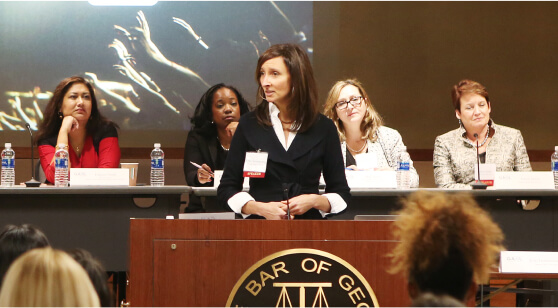 Education
Erin graduated from Emory University School of Law in 2004 and earned a Bachelor of Arts degree, Cum Laude, in Political Science and Philosophy from Northeastern University in Boston in 2001. 

What it's like to work with Erin
Best Attorney – who can empathize, understand your problems & finds best way to get you out of it – got all my charges dismissed
I was looking for an attorney who could understand my case, who will be able to effectively fight for me and get the best outcome. That's exactly what Ms. Erin did. She got to drop all the charges including reckless driving and also got my arrest to be restricted. I highly Recommend Ms. Erin.
Pleasant, effective and efficient – thanks Erin!
I wanted the best possible legal outcome and Erin also came highly recommended through another lawyer. She was 100% worth it. Without getting into specifics, I would not have managed the same outcome if I appeared in court on my own. She knew the system, the judges, the court, etc and was extremely timely in her communications and follow-up in the lead up to my court date. Hiring was simple (electronic documents and payment); we communicated over calls and texts, without me having to meet her till the morning of my court date. She was patient in answering all of our questions and explained the legal scenarios clearly. So glad we hired her given the peace of mind and result. Thank you Erin!
Stellar Lawyer
I hired Attorney Erin regarding traffic; I was so impressed with her thoroughness engagement and professionalism. She was able to get the largest charge dismissed and I paid a fine for the lesser charge. She was engaged and caring. I always knew what was going on and her prices were very reasonable. This is the lawyer to trust!
Great Lawyer!
Erin was amazing to deal with from start to finish. She really knew what she was doing and knew her way around the courthouse and prosecutors so that we could get the best result possible. She was very professional and communicated things to me very quickly and easily. She helped me out of a somewhat major traffic violation with only a fine. I would highly recommend her to anyone.
Highly recommended!
Erin is confident, competent, knowledgeable, responsive and proactive. These are the key qualities I was looking for in an attorney. She was able to answer all of my questions and managed my expectations – while I was weighing my options. I ultimately decided to take my DUI case to trial and the ruling was in my favor, icing on the cake! If you are looking for legal representation, I strongly recommend consulting/hiring Erin.
DUI
If you are definitely looking for a lawyer that would represent you because they have your best interest at heart, Erin is the right person for the task. Not only would she explore and exhaust all options for your case, but she would guide you and give you feedback. She is excellent , knowledgeable, experienced and friendly. I was facing DUI and I had priors before, Erin was able to fight on my behalf and secure a favorable outcome in my case.
Really Really Great Attorney
Let's start by saying I was charged with D.U.I ; Marijuana possession; Single car accident on a major highway here in Atlanta; & Refused sobriety test. It didn't matter Mrs.Gerstenzang went to work had charges reduced to Wreckless Driving with a reduced fine. No headaches of D.U.I classes, no drug evaluation; no probation.
She was Awesome! I would recommend her to represent you. Trust me.
Erin saved me time, money and a whole lotta tears
Erin is top notch and made everything easy + seamless when I was feeling very frustrated and upset. I got a speeding ticket in Brookhaven and was not only thrilled with the result she achieved, but also how quickly she helped me.
As an attorney myself, I thought about handling the ticket on my own. I'm so glad I didn't! She got me a better result than I ever could have imagined in no time. Get off the fence and contact her if you want this weight lifted off your shoulders.
Great Traffic Lawyer
I've been a lawyer long enough to know that traffic court, especially in the City of Atlanta, is a very specialized practice. Accordingly, when our son was involved in a minor traffic accident, and we did not want to have to submit to the Atlanta Traffic Court's "Pre-Trial Intervention-Traffic" scam, we reached out to Erin to handle it. Through her knowledge of the system, the solicitors, and the judges, she got us a great result, which was certainly much better than we could have achieved on our own.
I highly recommend her.
Fantastic lawyer, best possible outcome for the case
Erin was hired for a DUI case involving prescription medication. What made the case difficult was because of certain medical issues the client was not able to participate in his own defense. Erin had to think outside the box in representing the client, which she did with great compassion and success. She did a wonderful job of keeping us informed of her plans for representation and was always available to speak to us when necessary.
In our experience Erin really went to bat for her client. If you need legal representation in this area she is the best.
Very Impressed
I was referred to Erin through my older cousin who had used her in the past for a DUI case. This was my second DUI so he recommended her as one of the best in Dekalb county. My case was a very peculiar one and there were a lot of factors involved because it involved DUI, Hit and Run and Equipment violation. Erin was able to get all my charges dropped and only have the Equipment violation. I am THOROUGHLY pleased with the gracefulness and professionalism that Erin upheld throughout the entire process. She never seemed defeated or became flustered no matter what new evidence presented itself. She was very knowledgable and I Would definitely recommend her to anyone dealing with DUI or any other criminal offense.
Erin Saved My License!!!
I was arrested for DUI in July, and it was a very scary and stressful time. Erin was able to turn all of that around for me.
The video of my arrest was terrible…after watching what I could stomach, it was apparent that Erin had her work cut out for her. My case was very complicated, and there were several factors that made it difficult to win. In court, it was very clear that Erin is highly respected among her peers. Erin was able to guide me through this tough time, while keeping my driving status in tact, not to mention avoiding jail time! I appreciate Erin's hard work and dedication.
Absolutely the best, kindest, most upfront and caring attorney I have come across!
I called Erin for a simple consultation, and WOW, the wealth of knowledge the gave me was enough for me to go into court and represent myself effectively! She is not a crook or a scam artist out to take advantage of you, she genuinely cares about you and wants you to come out victorious, whether you do or do not use her. I highly recommend her, because not only is she sweet, kind and caring, she is upfront, honesty and to the point – exactly what a lawyer should be! She is definitely an asset to the Atlanta area attorneys and to any client who should choose to use her! There is no better option.
The best call I ever made
I found myself in a bit of a bind and needed someone that knew the system and could respond quickly. Erin turned on a dime to get me out of the immediate situation I was in and then worked with me to resolve the larger issues with in a month. I have her number in my cell phone and gave it to my family and friends so they know who to call if something goes wrong.
Amazing Lawyer Hands Down!
Erin deserves nothing less than five stars for her intelligence, commitment, passion, and success as a lawyer. With such an abundance of passion for her practice, Erin is one of the best lawyers in town. She is caring, and can move mountains for clients. Whether I needed help day or night, she was always there for me. Law is not just a job for Erin, but it is a passion and a part of her life. Her success in her cases shows her dedication to her clients. I would recommend Erin in a heart beat to anyone who is looking for a lawyer who not only cares about winning a case, but cares about the clients future. I don't know what I would of done without Erin by my side supporting and representing me.